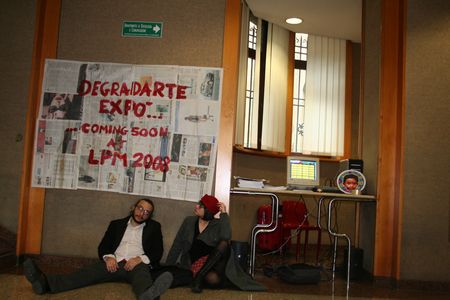 In 2008 the italian government released an incredible law stating the necessity to degrade images and videos to be able to use them freely on the web, for educational an research purposes.
A conception of "fair use" that seems quite strange, united to a surreal composition of technical and philosophical paradoxes. And an unbelievable "negative aesthetic" applied to culture and knowledge.
Governments and laws are constantly one step behind the possibilities offered by technology, that's clear.
We decided to expose the paradox, creating an artistic movement. Degradarte was born: producing arts according to the law.
Choose a copyright protected artwork, degrade it, use it.
An international call was used to collect dozens of works exhibited online and in the LPM festival.
degrade yourself with us at
also seen at